Primary Section Libraries
The Primary Section Libraries serve the community with an ever-growing collection of books, reference materials and online resources. The libraries are at the heart of the school and aim to promote and embrace a reading culture with all our families, nurturing curiosity and fostering research skills.
The Lower Primary Library is open to parents and care givers at designated times throughout the week, during this time they are welcome to borrow books to share with their child. Once joining the Library, books may be borrowed to enhance the pleasure of reading at home. Whilst in the Upper Primary, students are encouraged to visit throughout the day, including break times.
As part of their regular timetable, both Lower and Upper Primary classes visit the Library every week where they can borrow a 'Just Right Book' or a book of which is of interest to them. This also includes a range of Arabic books within the Upper Primary.
BISJ Primary Library supports a number of colourful, special events throughout the school year, including, Book Week celebrations, Book Clubs and Fairs.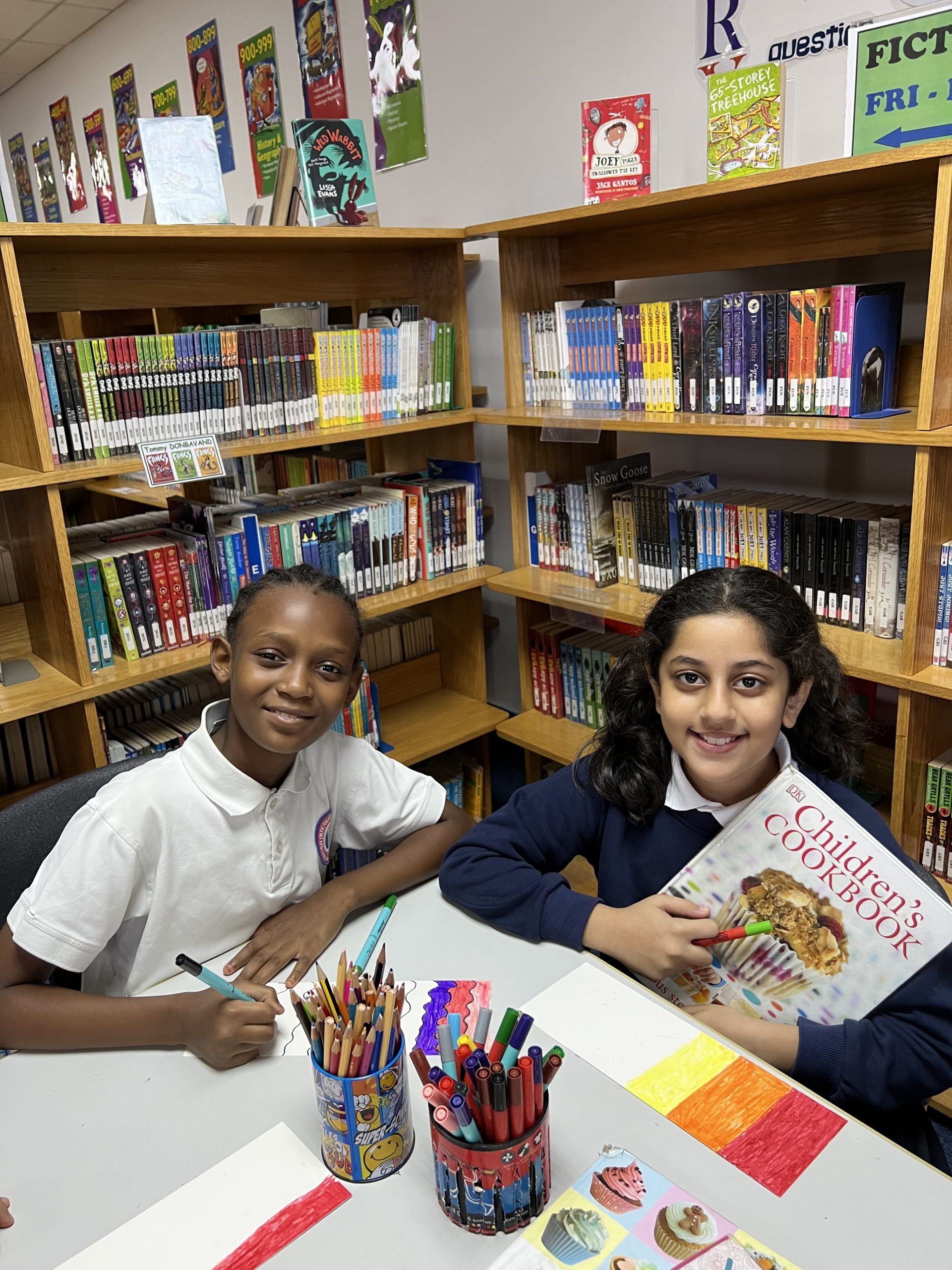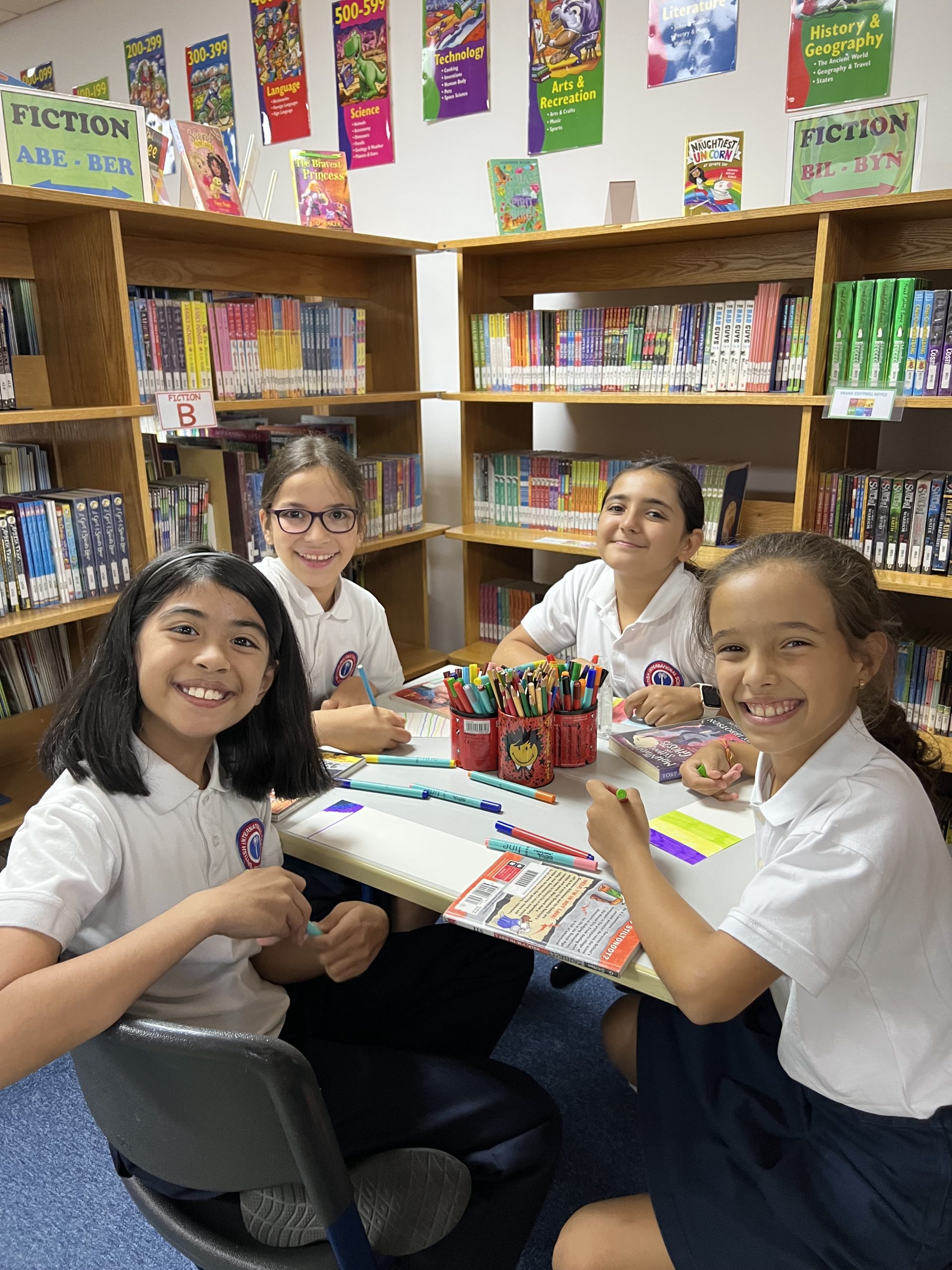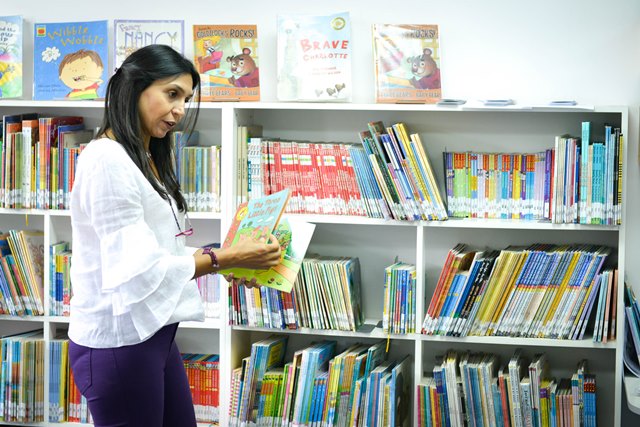 Secondary Section Library
The Secondary school Library is located on the first floor of the Secondary School Building, and is open from 7:50am to 4:30pm Sunday to Wednesday, and 7:50am to 3:10pm on Thursday.  The Secondary Library is an excellent learning space and offers over 6000 fiction and 6000 non-fiction books to our students. We also have a variety of books in Arabic, French, Spanish and German. Our media station assists our students with their research and assignments. Daily newspapers, magazines are also readily available on request.
Keep a look out for our "New Books" section, as we regularly purchase and update our collection of literature. We are looking forward to supporting you in the upcoming year, and helping you reach your highest potential. Don't hesitate to ask us any questions, we are here to help you succeed!